AquaSure Delight RO+UV+MTDS Water Purifier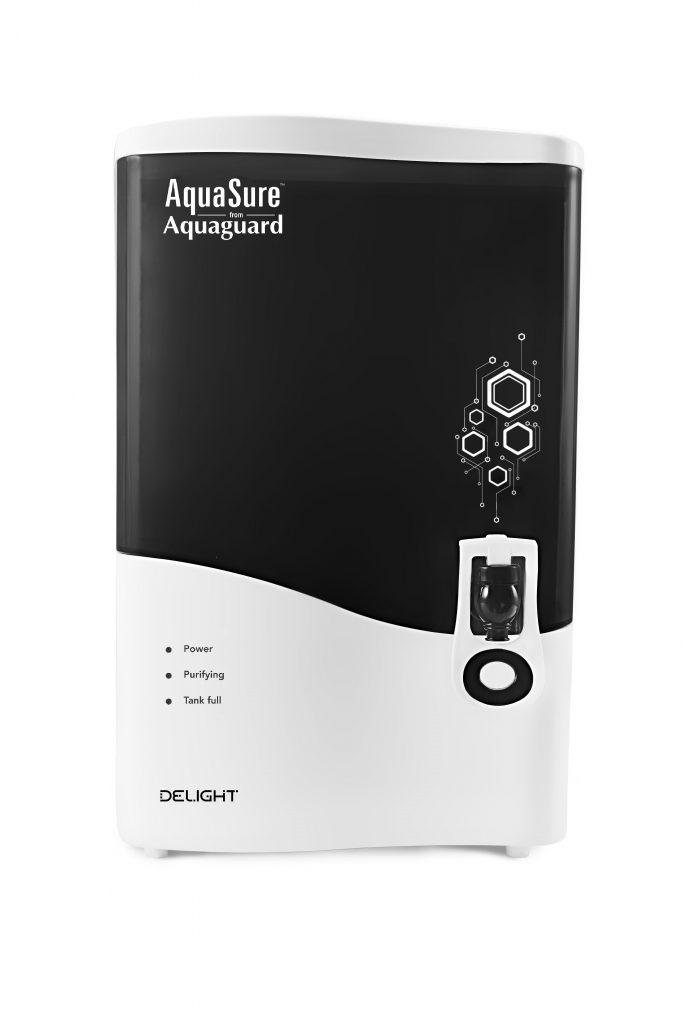 AquaSure Delight water purifier from Aquaguard is a compact & sleek water purifier, made for your perfect modern kitchen that not only looks trendy but also comes with the latest best-in-class technology.
Aquasure Amrit DX 3000 Water Purifier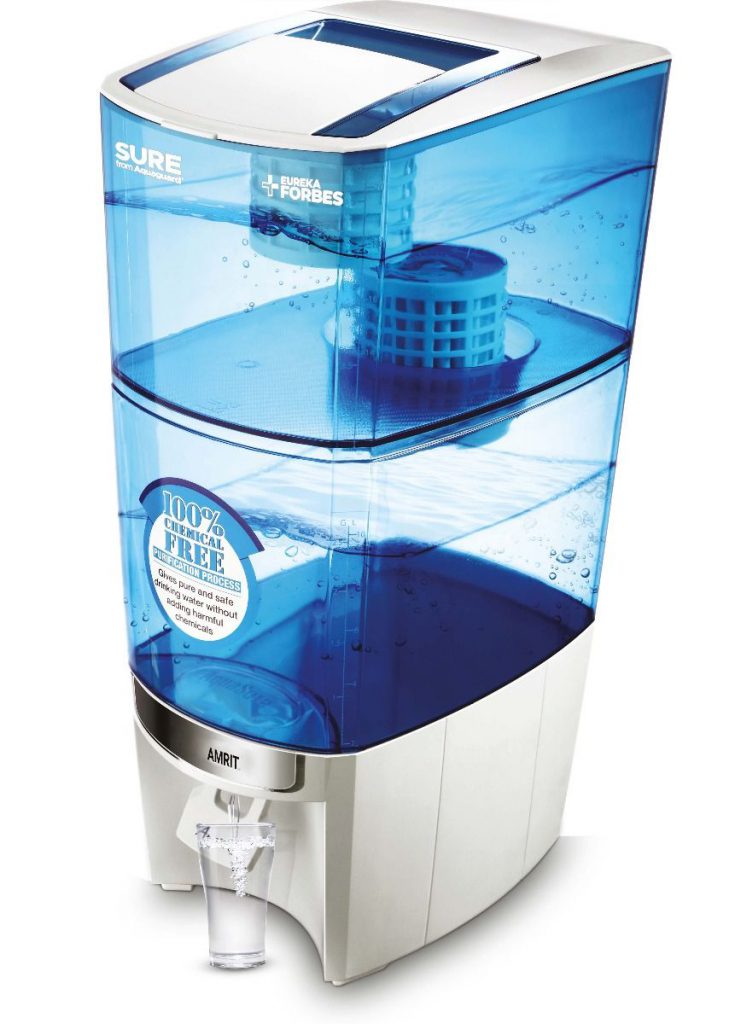 AquaSure Amrit Dx! Its 100% Chemical Free technology ensures that your family gets Pure and Safe drinking water, naturally. The tested and Certified, Positive Charge nano fibre technology removes all kinds of Bacteria, Virus, Cyst and other microbial contaminants, while the product's sleek and elegant design also adds a stylish look to your kitchen.
AquaSure Smart Plus Water Purifier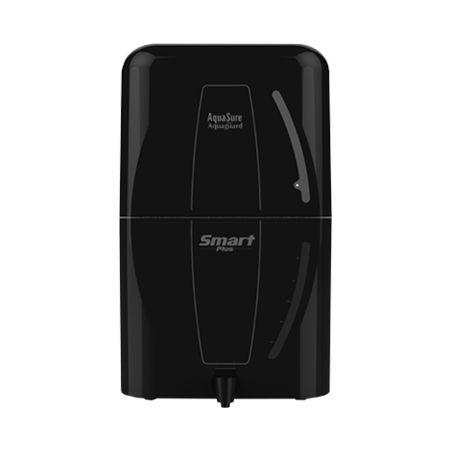 AquaSure Smart RO+UV+MTDS is a smart purifier for those who prefer smart solutions. It comes with Multi-Stage Purification system that has been designed to provide you with safe drinking water, day after day. It removes finer suspended particles such as dirt and sand, excess chlorine, foul odour and dissolved organic impurities.
AquaSure Cherish Water Purifier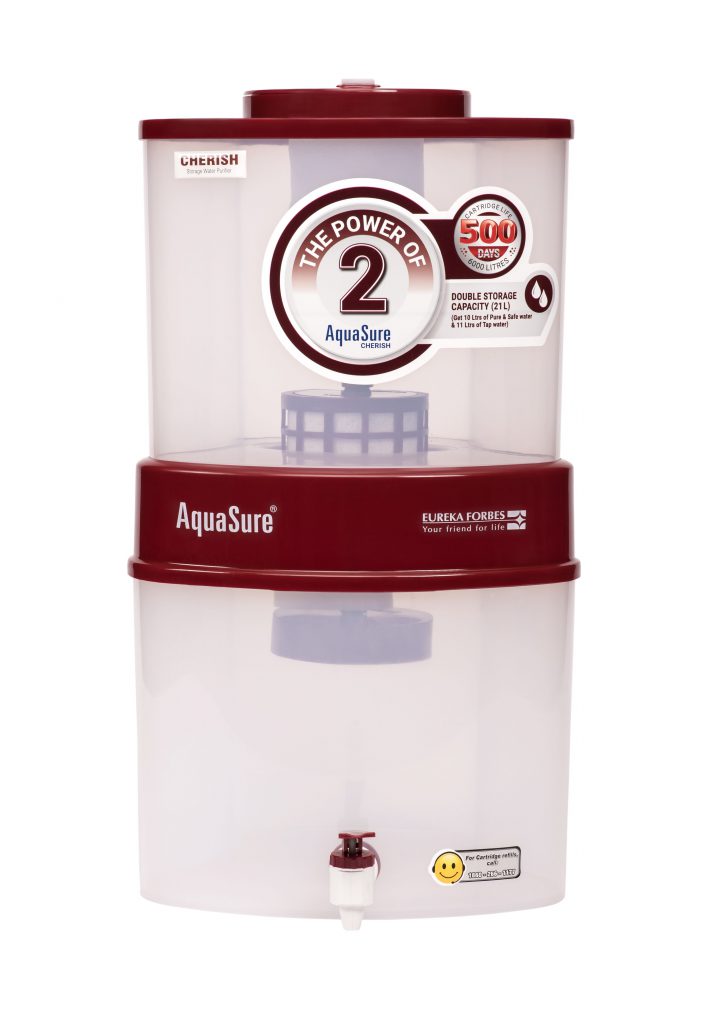 Maxima Storage Water Purifiers with Virus Kill technology gives total protection from Viruses. Its unique auto shut off technology promises 'Safe water or No water'. Efficient toughened body is built to handle day to day rigours of life