Icon Series
The Next Generation Inverter Series
Icon Series is an Unprecedented, Revolutionary Inverter Series that promises to be an Iconic jewel in the Inverter Battery Market.
Zelio
Zelio WiFi is India's smartest power inverter with in-built Wi-Fi connectivity, which lets you monitor the power situation at your home on a smartphone app from anywhere in the world!
Optimus Series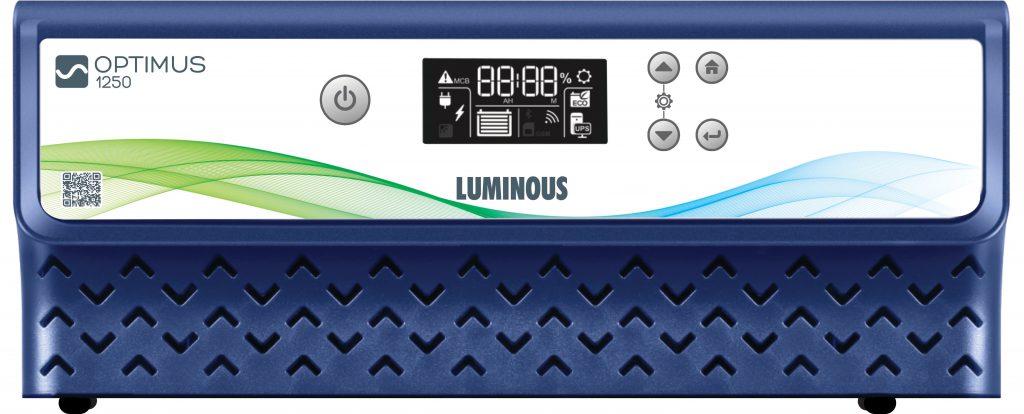 Optimus series is an advanced digital inverter series which features state of the art LCD display intelligently showing 8 real time performance statistics including charging time, backup time, fault indications and much more
Eco Volt & Eco Volt Neo
So silent that you'll barely know they are powering your home, being the best UPS and inverters in India. The Eco Volt is a pure Sine Wave UPS, super efficient UPS and helps save on electricity bills at an affordable UPS price!
Eco Watt & Eco Watt Neo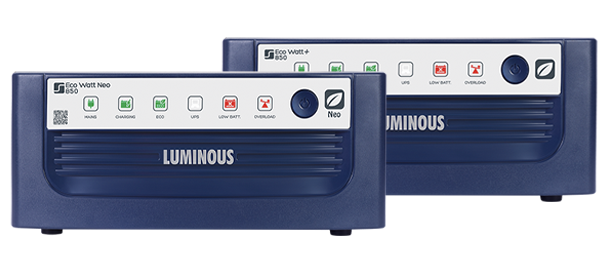 Your home deserves to be powered by the No.1 selling UPS product of Luminous, the Eco Watt & Eco Watt Neo series. These series comes with advanced PCB programming, microprocessor and FSW transformer making them one of the most efficient UPS.